Russian language learning platform
Learn from anywhere in the world
Prepare for university entrance
Immerse yourself in the world of the Russian language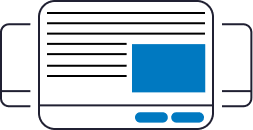 LEARN RUSSIAN
anywhere in the world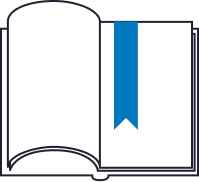 GET A CERTIFICATE
for admission to universities in Russia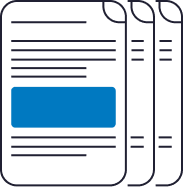 GET 10% DISCOUNT
to study at one of the best universities in Russia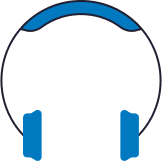 SAVE ON TRAINING
study online is cheaper than in-person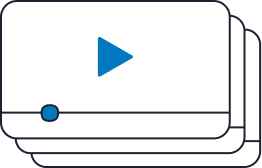 COMMUNICATE WITH MEDIA
Russian language
Free lesson and consultation
Before enrolling in studies, you will receive a personal consultation with the administrator, where you can ask any questions of interest.
A RUDN University teacher will give you a free trial lesson to get to know the Russian language and an interactive educational platform.
Support in the learning process
In the learning process, you are provided with the continuous support of experienced tutors who speak foreign languages. Communication with professional teachers and Russian students - over 10 hours with native Russian speakers every week.
Flexible training program
At the Digital Preparatory Faculty, you can design your own curriculum from 18 modules:
- The basic training course includes 9 modules in the Russian language and general education disciplines. The set of modules depends on your future profession.
- Individual modules or a combination of modules that interest you to study. After successful mastering, you will receive a certificate of training for the selected module or combination of modules.
Trainee motivation system
The educational program provides for self-study within the digital platform. By taking lessons on the platform, you earn points. Do not skip classes and try to complete tasks correctly - then learning will be enjoyable, and you can easily track your progress.
Programs and modules
Basic training course
Study of individual modules
Duration:
from 6 months to 2 years
Form of study:
Part-time with the use of distance educational technologies. Based on the results of mastering the basic course, the student will receive a certificate confirming knowledge of the Russian language and general education disciplines at the level required for admission to Russian universities.
Engineering and technology profile
Introductory phonetic course
First certification level B1
Scientific style of speech in engineering and technology profile
Economic profile
Introductory phonetic course
First certification level B1
Scientific style of speech for an economic profile
Humanities profile
Introductory phonetic course
First certification level B1
Scientific style of speech in the humanitarian profile
Biomedical profile
Introductory phonetic course
First certification level B1
Scientific style of speech in the biomedical profile
Natural Science Profile
Introductory phonetic course
First certification level B1
Scientific style of speech in a natural science profile